DJANGO LASSI
is a Berlin band which wants to make your life a little richer through meditative and frenzied dance.
Soll die Seite auf deutsch angezeigt werden?
Bauhaus Dessau, Germany - 2018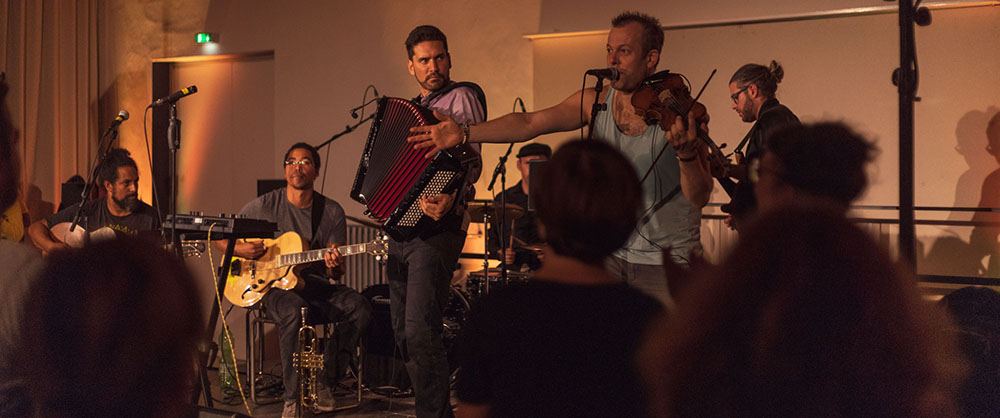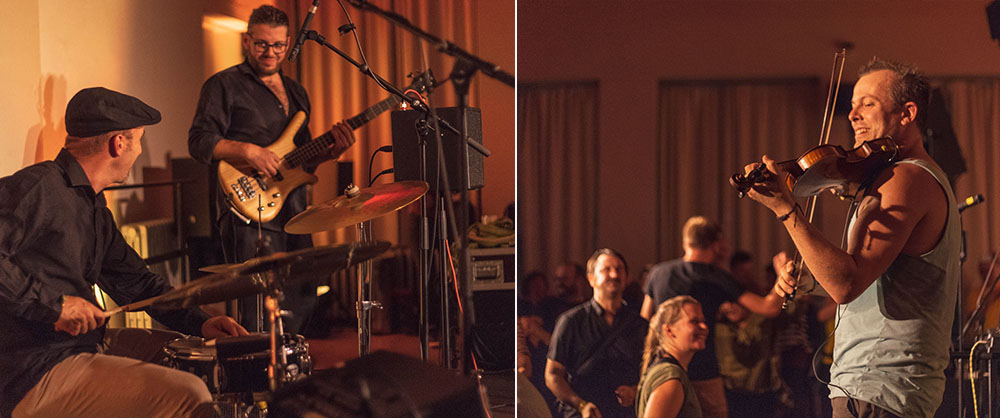 Budapest, Hungary - 2016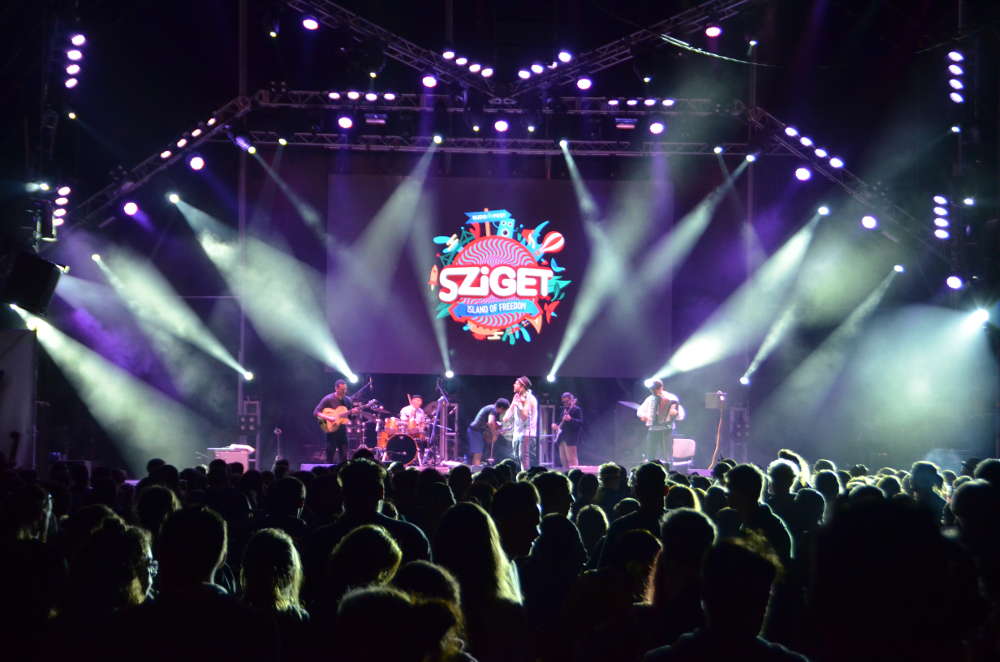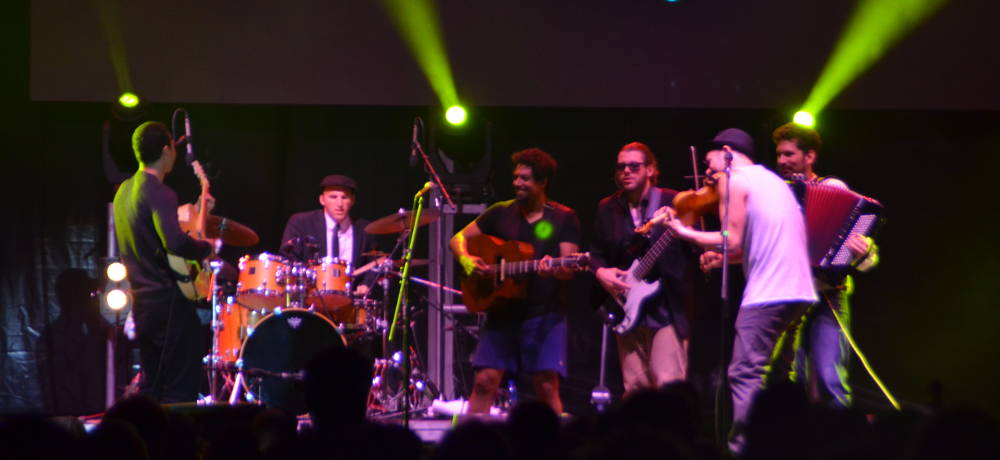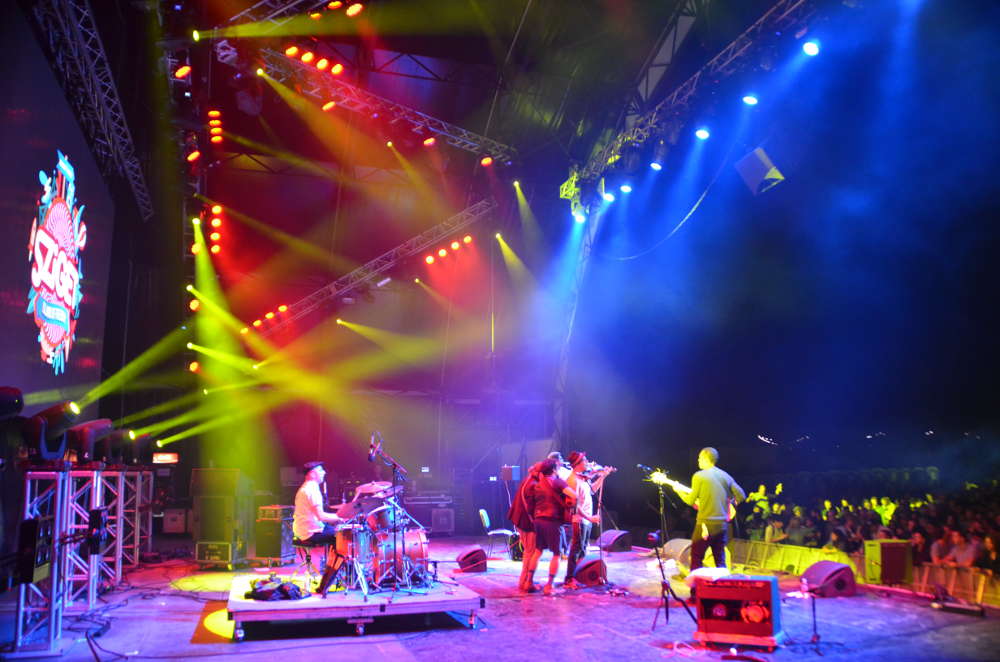 Gydina, Poland - 2015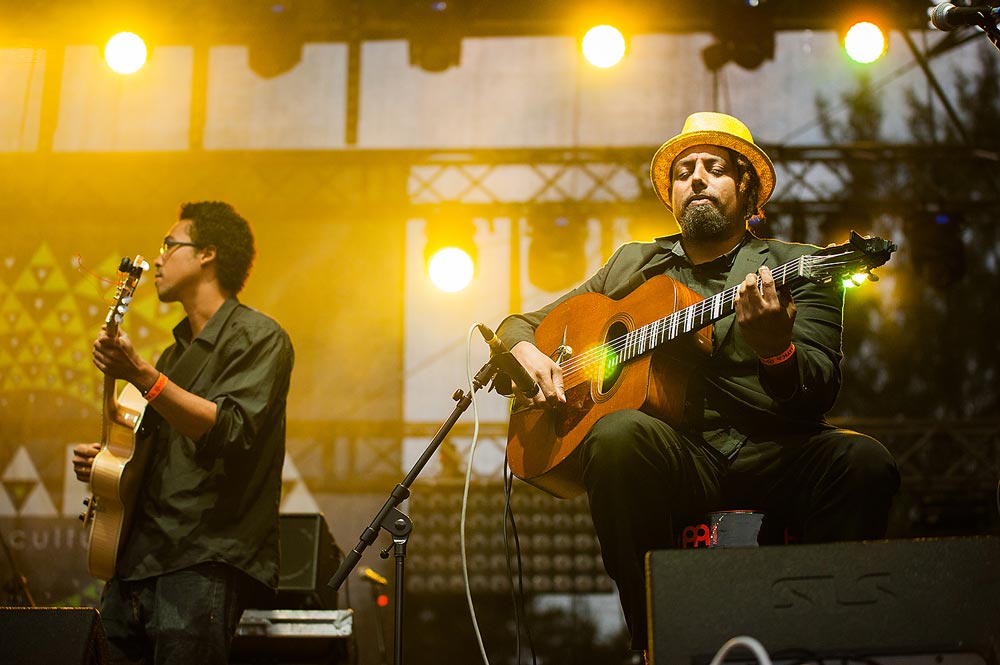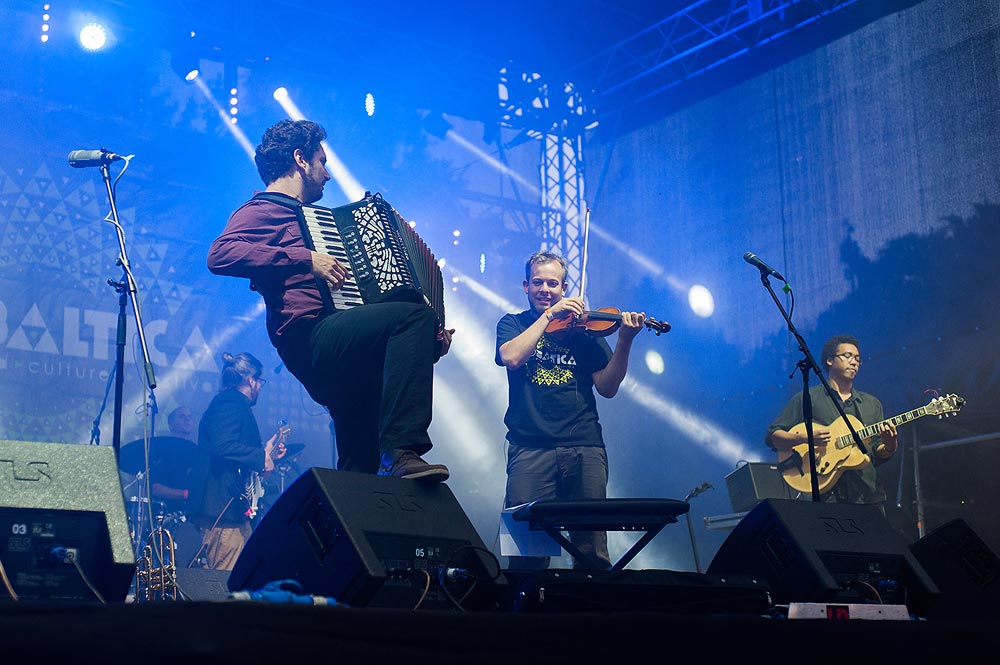 Bucharest, Romania - 2014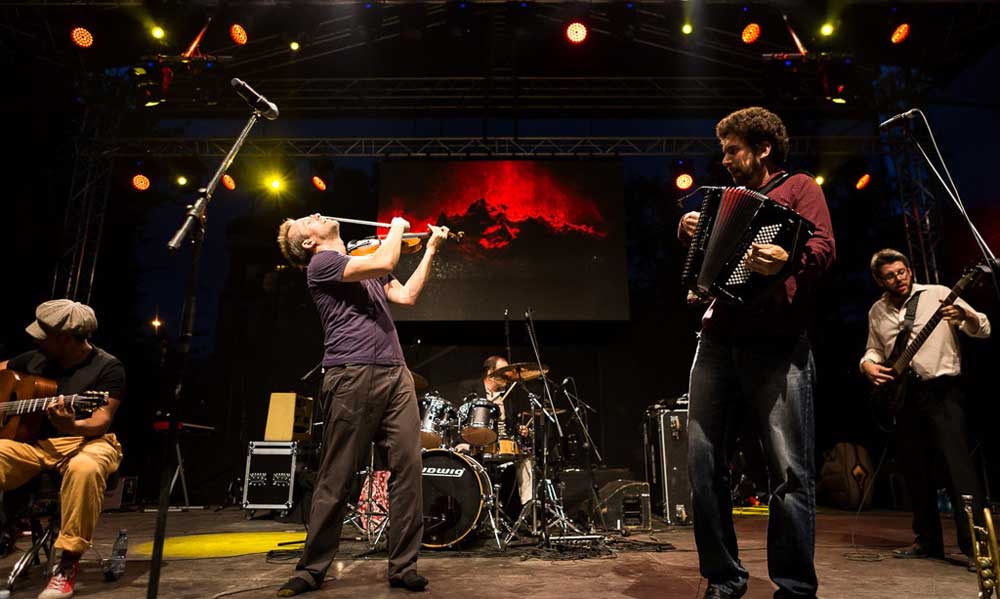 Foto: Daniel Robert Dinu / iConcert.ro
Oslo, Norway - 2014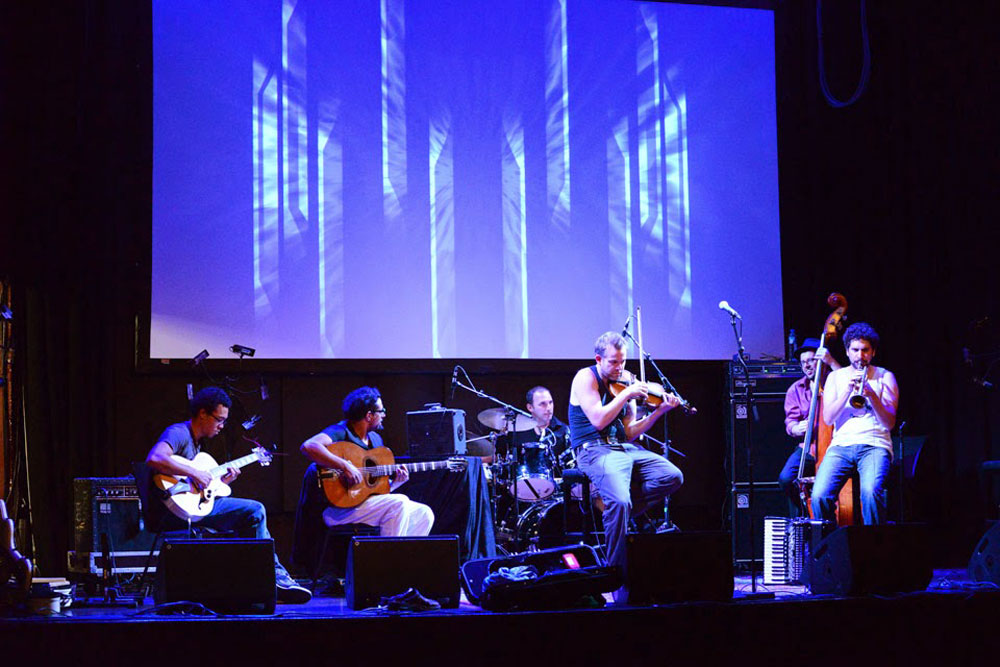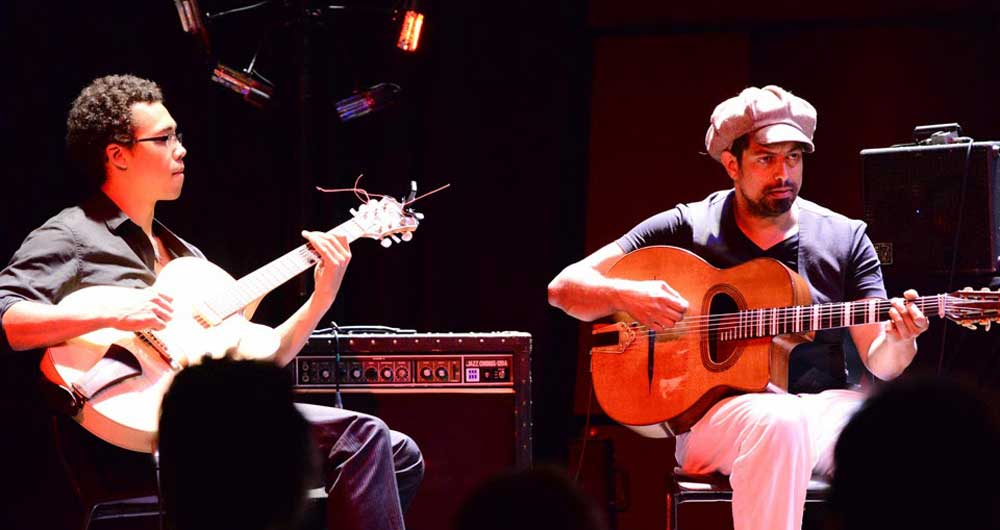 Landau, Germany - 2014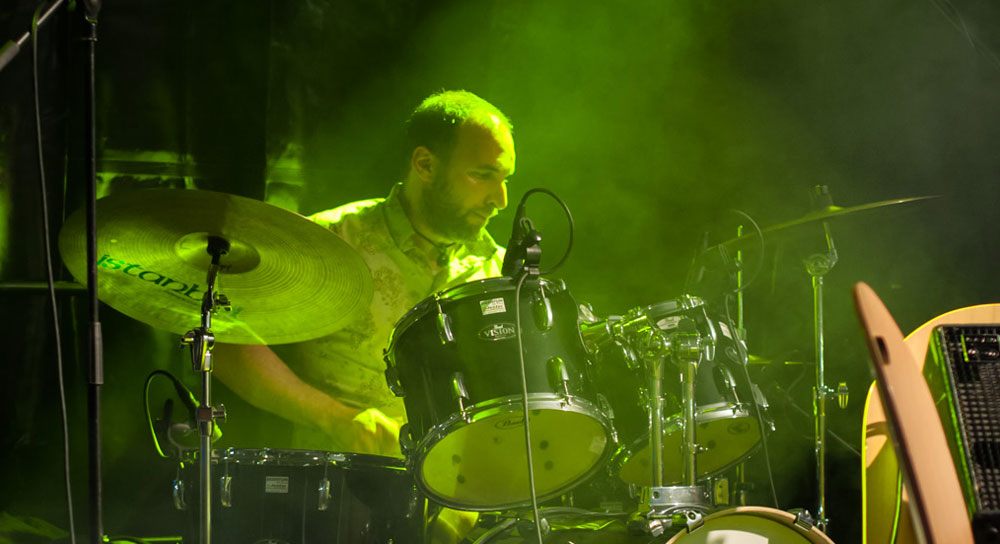 Berlin, Germany - 2013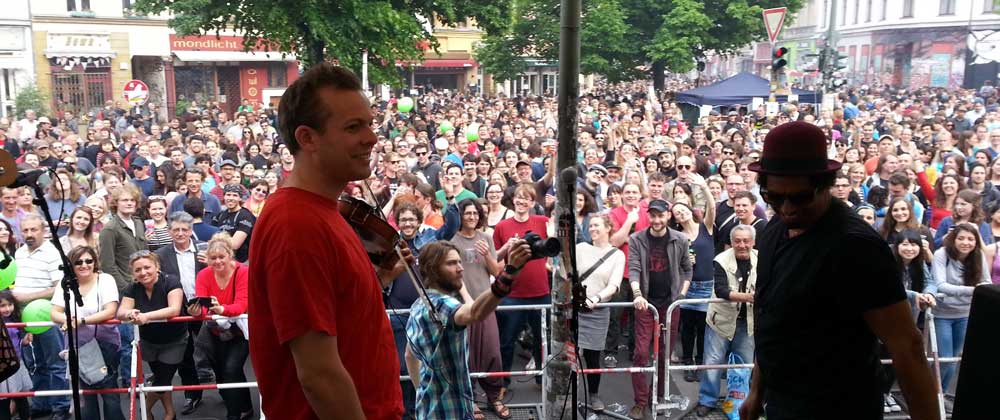 Live in Calais, France - 2014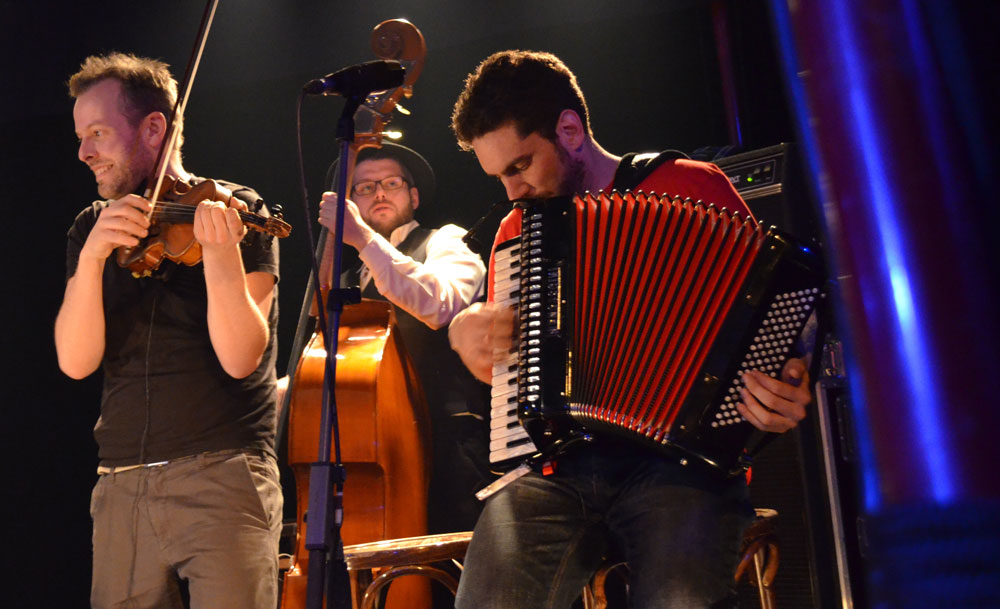 Berlin, Germany - 2013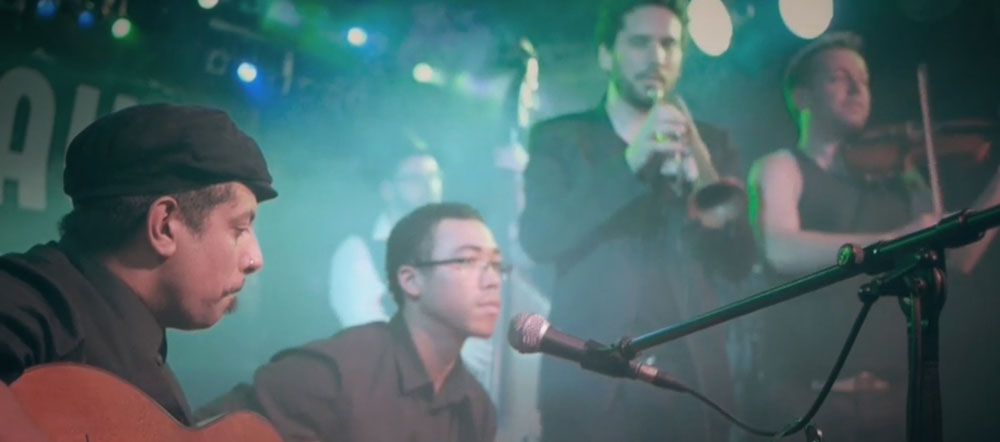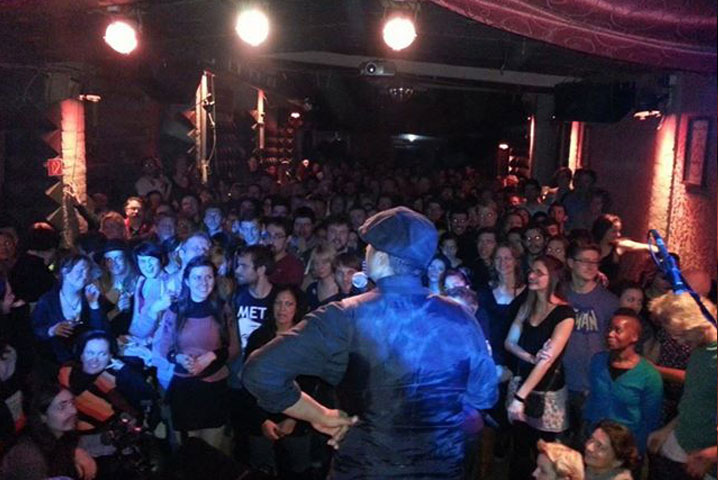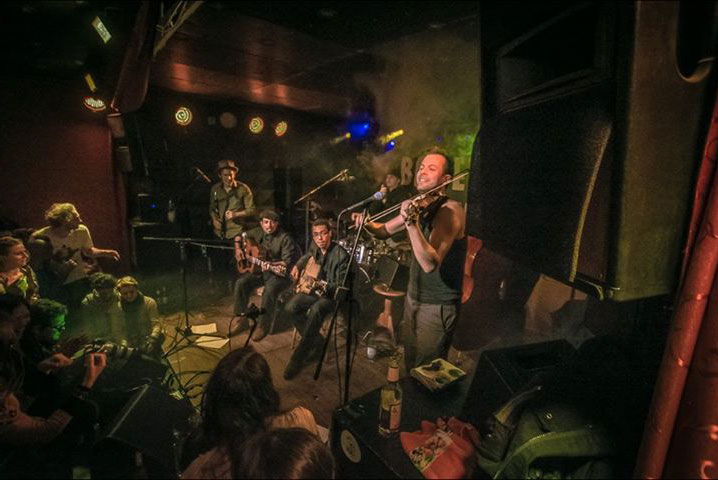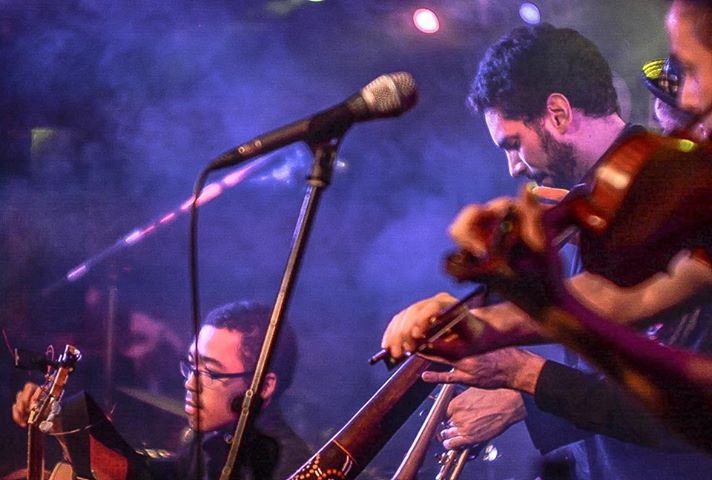 Live in Nida, Lithuania - 2013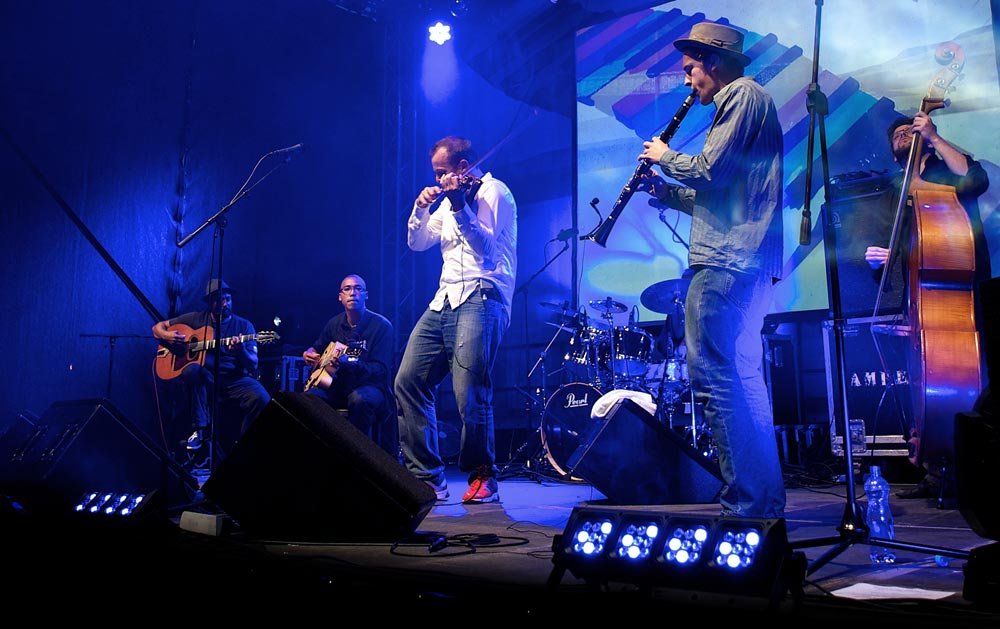 Foto: Remigijus Mockus 2013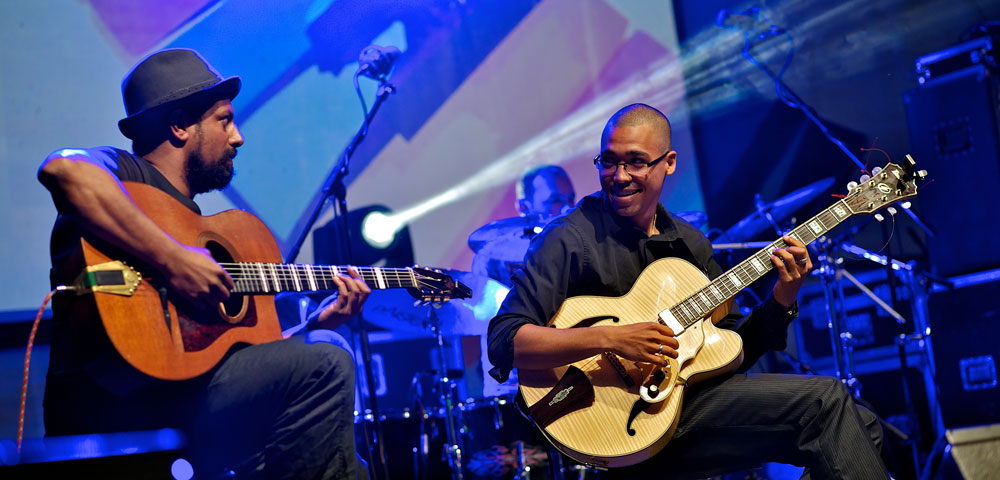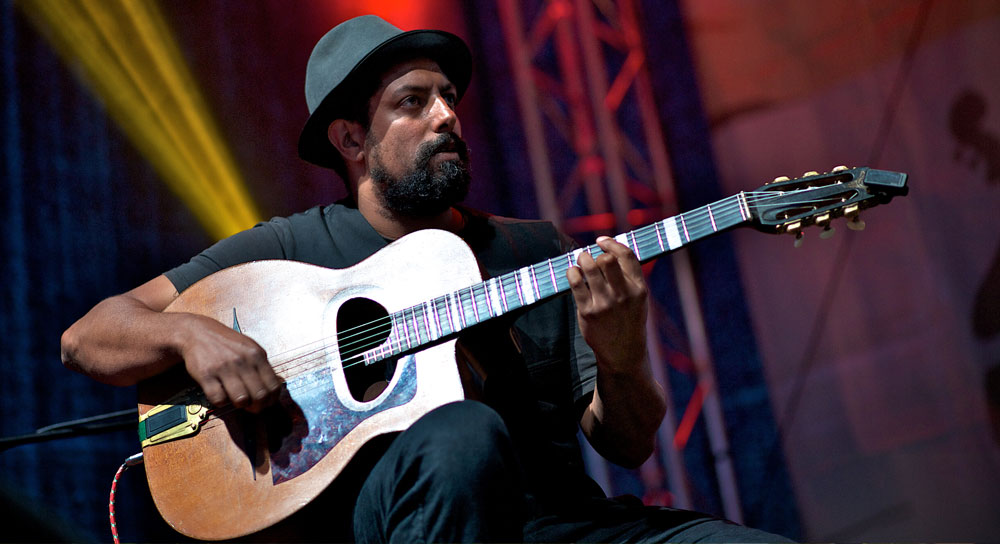 Sziget Festival - Budpest, Hungary - 2016
NUE Jazz Festival - Nürnberg, Germany - 2015
Balkanik! Festival - Bucharest, Romania - 2014
Badehaus Szimpla - Berlin, Germany - 2013
Sisyphos - Berlin, Germany - 2012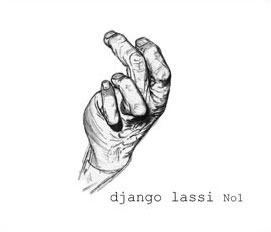 Django Lassi - No1
2007 | 45 min. sold out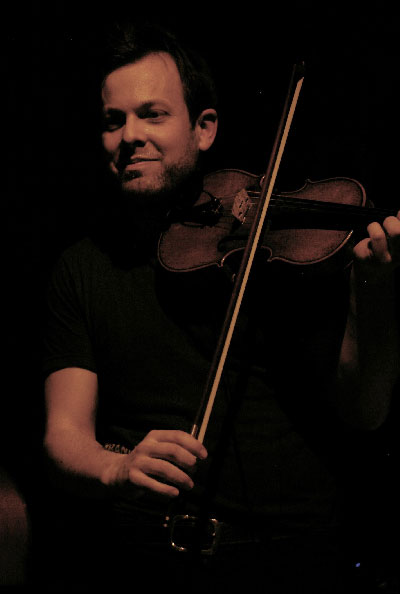 Roland Satterwhite - Born in British Columbia, Canada, Roland grew up in Seattle and moved after his studies to New York City. there he began to work as a biologist, but soon devoted himself entirely to music: as a singer, violinist, composer, and producer. So far he has released four albums with his own songs. Roland plays mainly improvised music, but works together with musicians from all different genres. Roland has lived in Berlin for 10 years. He plays regularly with Django Lassi, Tolyqyn, the Moka Efti Orchestra as well as others.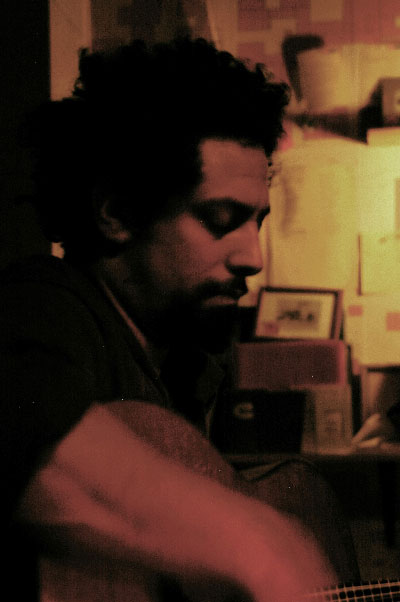 Yasir Abdulkadir Hamdan - Born in Munich, his father is from former Yugoslavia, Eritrea, and his mother-Hungarian. After school, he toured several years with a professional theater in Germany and played in various bands. During that time he played the Electric bass, acoustic bass and guitar. In 1998 he studied acting in Bremen, through which he became acquainted with the music of Eastern Europe and Jazz Manouche. With these influences, his interest in composing grew. His compositions strech bounderies in music and transcend any particular country or culture.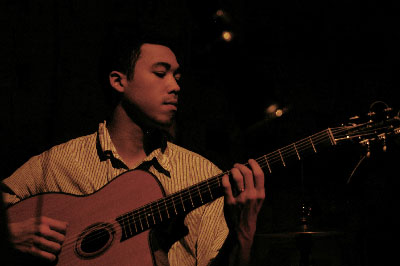 Laurent Humeau - A true talent from the Ivory Coast, Laurent is a young dynamic musician who has mastered many instruments, and participated in various music projects across europe. From Balkan to Jazz Manouche to Dixieland, he presents his artistically rich profile in prestigious locations in Berlin and beyond. He switches from rapid guitar solos à la Django Reinhardt to the soprano saxophone to swing to Balkanbeats, with versatility and cool charm.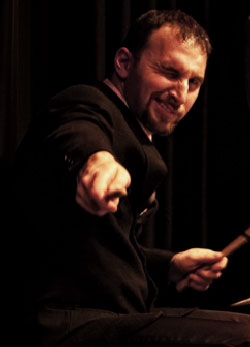 Yatziv Caspi is a professional musician who played in several local and international ensembles as a drummer, percussionist and tabla player. With more than 27 years of experience in playing almost any style in music, he has managed to shape his own way of playing and sound. Yatziv is also a professional Tabla player, and a master in north Indian Classical music, beginning a journey 17 years ago to intensely explore the world of the Tabla (Indian drum) and to apply it on his own drumming and music.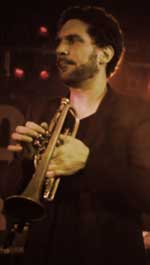 Jonas Müller - Born in Rønne, Denmark 1975 he started playing the piano at the age of nine. Playing mostly Western classical music he soon developed great skill and won second place in a youth classical piano contest in Denmark. A stay in Tanzania as a teenager opened his eyes to jazz and African music and he was soon playing jazz concerts with other musicians. Returning to Denmark the African-American jazz piano legend Horace Parlan became his mentor for 6 years. Later he attended the Conservatory for jazz, rock and popular music in Copenhagen and tooke a master's degree in contemporary composition at Mills College in Oakland California USA. He released the CD "East African Prayer Meeting Suite" which received a nomination at the 2008 Danish Jazz Awards. After he moved to France and started the world music group "Moulti Koult" as well as the duo "L'est à l'ouest".Over the years he worked with countless well known musicians including the free jazz legend John Tchicai and is now performing with Django Lassi.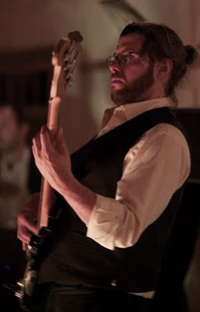 Der Klark - In reality named Christopher Schintlholzer, he plays electric bass and double bass. For more than 15 years he has played in various musical projects. Born in Cologne, but living and working in Berlin since 2000, Klark is a co-founder of Django Lassi. He is a versatile musician with a rich musical background, who established his name through numerous appearances and participations in different Rock/Pop- and jazz groups as an electric bass player, double bass player and electric guitarist, varied in style and confident in groove, Klark is a sought-after bassist.
Django Lassi legten sich ins Zeug, als gäbe es kein Morgen. So verspielt der Bandname ist, so herzerfrischend und belebend ist das Gebräu, das da aus Gypsy-Swing, Balkansound, Klezmer, HipHop- und Flamenco-Anleihen angerührt wird. Das Publikum ist aus dem Häuschen, kann nicht genug kriegen von diesem energiegeladenen, vor Spontaneität strotzenden Powerplay. Dezember 2015

' Kolejna formacja, Django Lassi, to dowód na to, że wielokulturowy skład to często gwarancja muzyki, którą trudno zdefiniować, lecz na pewno nie sposób przejść obok niej obojętnie. Artyści z USA, Niemiec, Wybrzeża Kości Słoniowej i Danii rozruszali publiczność i wprawili w radosny nastrój. W ponad godzinnym występie usłyszeliśmy bałkańskie brzmienia, swingowe melodie i dużo pozytywnych wibracji. Słuchając Django Lassi trudno się mimowolnie nie uśmiechać.' 25.07.2015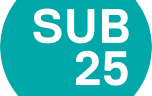 'Trupa de gypsy swing Django Lassi din Germania a încălzit atmosfera şi le-a oferit spectatorilor un concert cu influenţe de muzică tradiţională balcanică. Poate unul dintre cele mai aşteptate momente ale festivalului a fost concertul susţinut de Shantel & Bucovina Club Orkestar, care a încheiat cea de-a patra ediţie Balkanik! Festival.' 15.09.2014

'Für ihre treibende Melange aus Jazz, Swing und Balkan wird die Band Django Lassi in Berlins Clubs gefeiert.' 3.12.2013
'Es wäre fast ein Grund zu heiraten, wenn man wüsste, dass Django Lassi auf der Hochzeit spielen.' 10.12.2013